From the Editor
---
Assessing the Progress of the Jihad
against "Race"-consciousness


By Charles Michael Byrd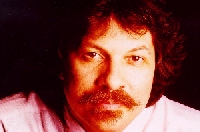 (Photo by Lynn Goldsmith)

On Friday, September 28, 2001, we will meet at the "3 West Club" in midtown Manhattan to assess the jihad's progress. That evening, from 6-9 p.m., speakers will report on what they have done within their own personal spheres of influence to educate others to the false nature of "race." They will report on what they have done to assist others in recognizing and relinquishing their "race"-consciousness. They will report on what they have done to revitalize the true spirit of the civil rights movement -- the innate spirituality of the global community -- as opposed to that which hijacked and derailed the movement -- fervent materialistic nationalism. Individuals of all faiths and denominations will brainstorm ways to continue the process, to make these conferences annual events including global participants.

Scheduled speakers, to date, include:

1- Ward Connerly, of the American Civil Rights Institute, who recently launched the Racial Privacy Initiative, a ballot initiative to prohibit most California government agencies from compiling racial data. This measure would remove any mention of race from California government forms and prevent most state and local agencies from maintaining such statistics.

2- James A. Landrith, Jr., the notorious editor and publisher of The Multiracial Activist and The Abolitionist Examiner, two cyber-rags dedicated to freedom from oppressive racial categorization.

3- William Javier Nelson, Ph.D., a regular Interracial Voice editorialist as well as a native of the Dominican Republic, spoke in April at the 5th Pan Collegiate Conference on the Mixed Race Experience at Harvard University. His interest and expertise in the area of "race" and ethnic relations stem from (a) formative experiences and familiarity with various Latino and U.S. cultures (b) bilingual -- English/Spanish -- ability and (c) training in Comparative/Historical Sociology (Ph.D. Duke University 1977). Dr. Nelson is the author of three books, over 30 journal articles and has given over the years more than 55 academic presentations.

4- Yours truly. I plan on delivering exciting news concerning a book I'm writing that will be available later this year!

This event is open free of charge to the public, but seating will be limited, so individuals interested in attending should contact Interracial Voice as soon as possible. If you wish to attend, simply send us (either via email at intvoice@webcom.com or via voicemail at 212-539-3872) your full name, telephone number for verification purposes and the number of people in your party attending that night.

For more details, refer to:

Also, please read my San Francisco Chronicle Op-Ed entitled:

Thank you for your time, and we look forward to seeing you on September 28!
---
---
©2001 all rights reserved.
Reproduction in whole or in part prohibited without
the express written consent of Interracial Voice.